The Microsoft surface tablet
It is difficult to have not come across the recent announcements, that Microsoft will be selling their own tablet known as the "Microsoft Surface Tablet".
Rather than writing "yet another coverage article", I'll instead compile some of my favourite links & info.
The 'coolest' thing about the entire announcement is the integrated cover on the tablet, and how it folds out into a touch keyboard.
Be sure to check out the official website for some high resolution images http://www.microsoft.com/surface
The coverage
The specs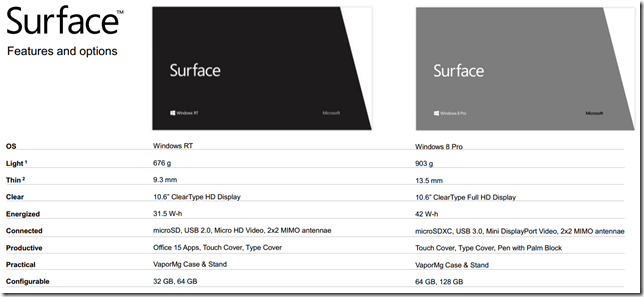 Specs taken from https://www.microsoft.com/global/surface/en/us/renderingassets/surfacespecsheet.pdf
The Images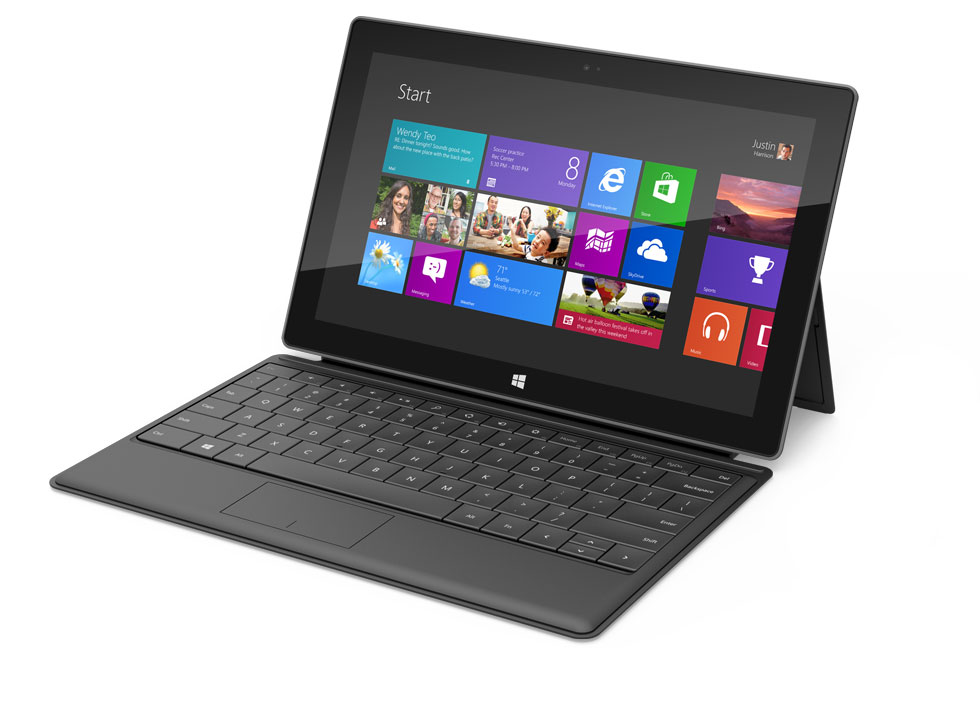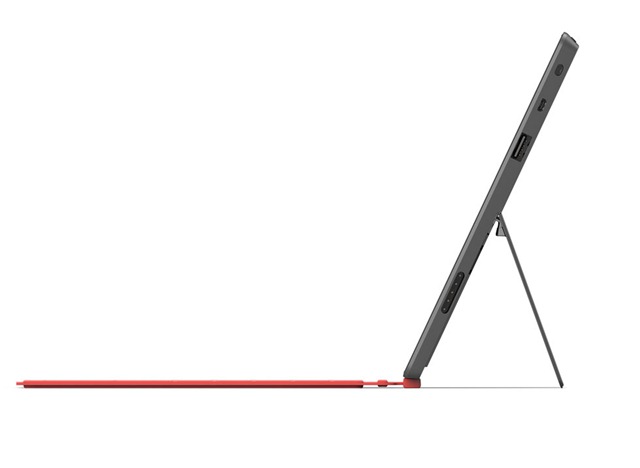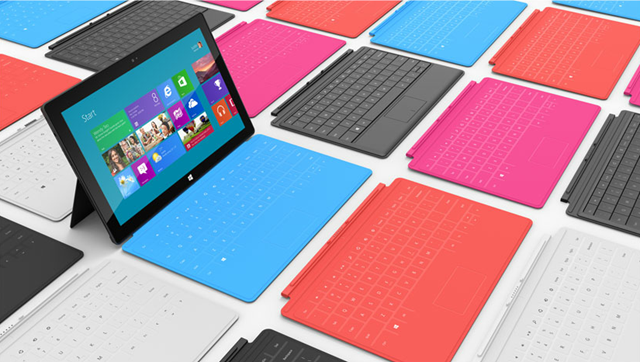 http://www.youtube.com/watch?v=dpzu3HM2CIo
http://www.youtube.com/watch?v=dpzu3HM2CIo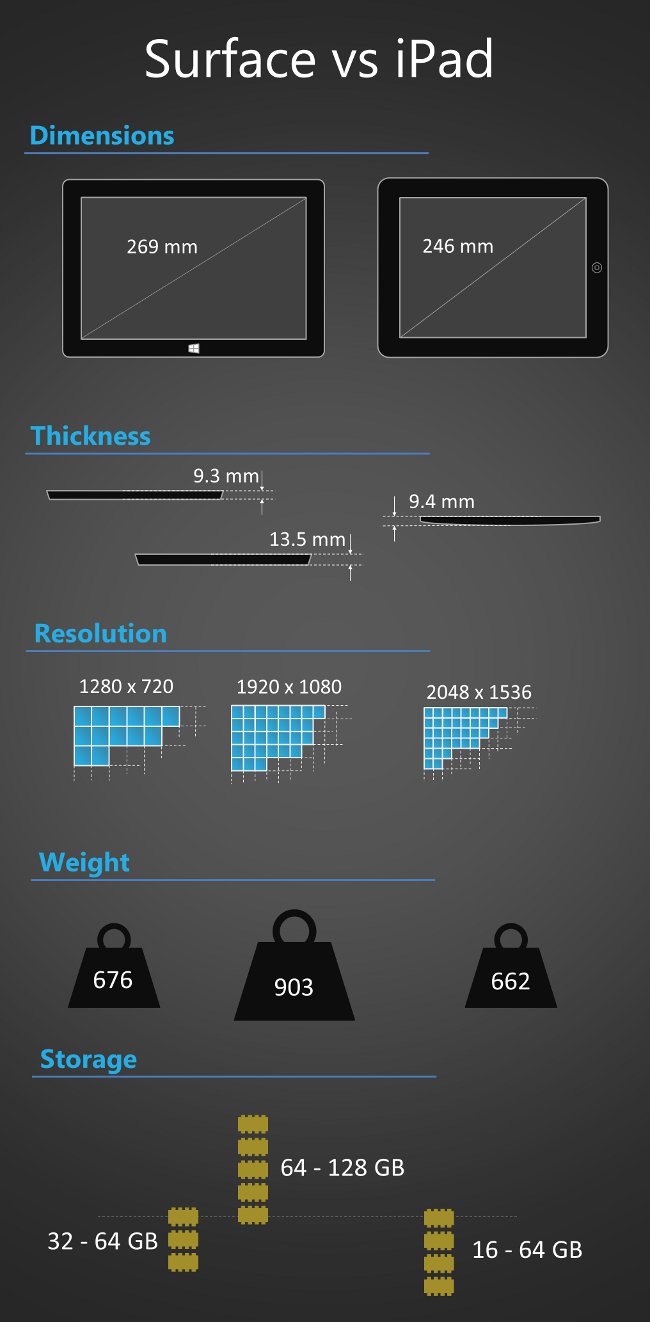 From http://www.scottlogic.co.uk/blog/colin/2012/06/microsoft-surface-vs-apple-ipad-a-visual-comparison/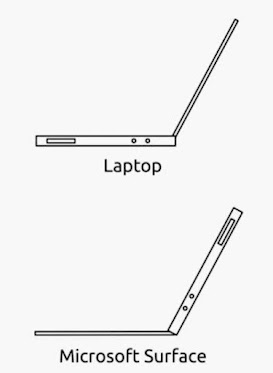 https://twitter.com/guillermocastro/status/215136556686651393
What about the old surface tables?
The technology has been rebranded to PixelSense, with the devices being called the Samsung SUR40 http://www.microsoft.com/en-us/pixelsense/default.aspx
http://www.zdnet.com/blog/microsoft/microsoft-surface-tablets-did-a-table-just-shrink-down-to-a-tablet/12970