Videos and notes of my Blockchain presentations at Microsoft Ignite Australia
As I previously mentioned, I was scheduled to deliver 2 talks at Ignite Australia. The talks both went well, and I've been getting a lot of great feedback about them. Now that the dust has settled and the content is all online I thought I should share the media to make it easier for other to watch and learn from them.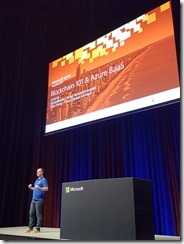 Blockchain 101 & Azure Blockchain as a Service
Chris Zhong & I covered off an introduction to Blockchain 1.0 & 2.0. Covering off how Blockchain 1.0 technologies like Bitcoin are able to store state. But the rise of Blockchain 2.0 technologies like Ethereum, is what has gotten people's attention as they are able to store state and embedded logic within "smart contracts". I had heaps of fun with this session as I spent days putting together a scenario showing how multiple DApps (Decentralised Apps) could be linked together via on chain smart contracts, to build up an ecosystem of Blockchain apps that are able to leverage each other seamlessly.
A thanks to Chris Zhong for putting together and presenting the section on "Azure Blockchain as a Service".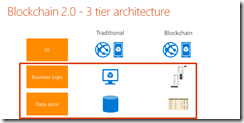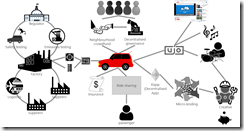 https://www.youtube.com/watch?v=TroGL_O4P80
Blockchain Development on Azure Blockchain as a Service
Going into Blockchain development blind can leave you stumbling around on the net not knowing where to even begin to look. The purpose of this session was to take the knowledge I've picked up from doing Blockchain projects, and the months and months I've spent replacing and refining tools down to the easiest development experience, and distil it down for the audience. It was an awareness session "these are all the tools, here is why I use these ones, this is how you create a skeleton of a Blockchain app, interact with it, test it, etc.". It wasn't as clean as I would have liked, and subsequent repeat presentations have been smoother, but it is still a great starting point.
https://www.youtube.com/watch?v=9hGqZrXMnQo